International Cultural Portal Experiment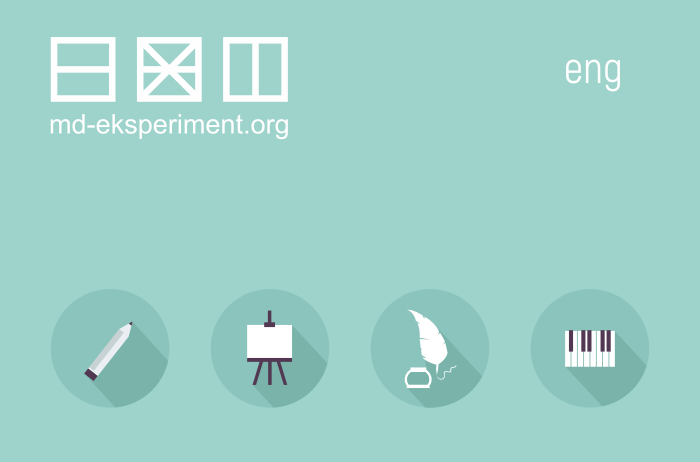 Now many people talk about the dangers of social networks, the Internet space. In fact, a huge number of positive aspects can be learned from it, which we did. On the basis of our organization, the International cultural portal Experiment is functioning now, there are communities and meetings on social networks. This allows, firstly, to interact with young people as actively as possible, and secondly, it acts as a powerful source of advertising, and this is especially important for us, because all activities of the organization and the Experiment portal are non-profit and are carried out exclusively at the expense of the organizers. On the Experiment portal you can find news from the world of culture, art, technology and other spheres of public life; a poster of cultural and social events in different cities and countries, a project of the Experimental TV and Radio. In fact, our portal unites people who support the ideas of the Experiment, but cannot meet with each other, because they are in different cities and countries.
Site projects
The structure of the site includes sections Culture news, Science news, Health news, Cinema, Literature, Writers, Radio, Festivals, Affiche and others.
Culture news - an overview of cultural news for the week.
Culture news, Science news, Health news, Cinema, Literature, Writers contain thematic articles by journalists on various spheres of art, culture, science and social life.
In the section Affiche you can find information about significant cultural and social events. Today this section covers events in Ukraine, Russia, Belarus, Kazakhstan and other countries. The Experiment portal is the official information partner for hundreds of festivals, information about which can be found in the Festivals section.
We'll figurethe project of the radio Cultural Evolution out in more detail.
The radio Cultural Evolution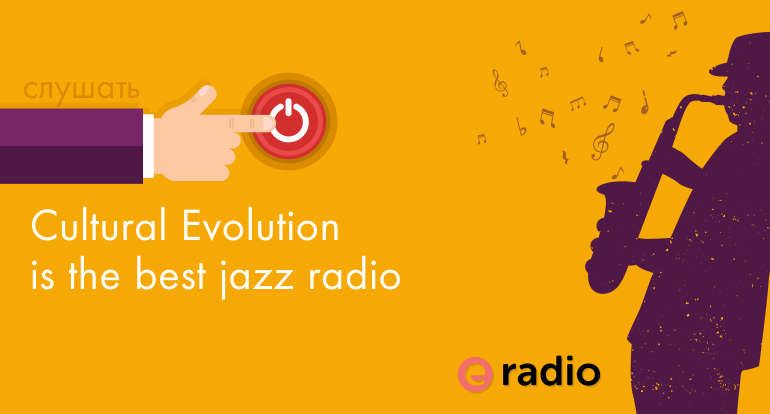 Radio Cultural Evolution is an uncommercial online project working around the clock. You won't hear ads, politics, morning or entertainment shows here. Our aim is to share good, high-quality music, culture and science news, thoughts of great people and interesting lectures.
Cultural Evolution will reveal the names of young musicians for you and tell about genius composers.
The project is also interesting because it is uncommercial. Musicians and labels provide their tracks free of charge. Thus, the Cultural Evolution team is engaged not in business, but in education.
The project is aimed at shaping the consciousness of a new person: free from all sorts of stereotypes, pure morally and spiritually, the real elite of society, a citizen of the universe and a patriot of his country. Becausea great number of people use the Internet nowadays, this gives us the opportunity to create an understandable universal language for spreading culture and communicating with the audience.
In the future, Cultural Evolution, through an increase in high-quality cultural programs, films and other video materials, will be able to perform not only entertaining and educational, but also didactic functions. Thus, we can help to improve the cultural level of viewers.
Hundreds of legendary bands and labels have already taken part in the project. Now you can hear the tracks of such musicians and groups as: Michael Nyman, Fabrizio Paterlini, Nils Petter Molvaer, Jozef van Wissem, Bad Plus, Leszek Mozdzer, MONO, Youn Sun Nah, Grazhdanskaya Oborona,Sergei Kurekhin, Viacheslav Gaivoronskii, Inna Zhelannaia, Bravo, Untervud, Aleksei Vdovin, Nekotoroe Otsutstvie Pugovits, Ania Chaikovskaia, Mariana Sadovska and many others.
The authors of the project are always happy to help young musicians and poets. So, if you have a desire to send your tracks for the broadcasting of Cultural Evolution, write to: mo.eksperiment@gmail.com.
Team
Our team already consists of several dozen enthusiastic professionals from different cities and countries, and their number is increasing every day. These are directors, cameramen, editors, designers, journalists, philosophers, philologists, writers and others.
We are always open to cooperation. If you are close to our ideology and attitude to life, we will be glad to meet new people and ideas.
Organization Experiment
International public organization Experiment is an uncommercial association of people who want to change the world due to the development of culture. The organization Experiment appearedthanks to the efforts of the public figure Herman Goshkador and his friend Alexei Miller in Dnepr. Subsequently, Herman became a president of the organization and headed the Internet portal. The need to create was caused by the lack of a proper number of cultural events with a high demand of society for them.
The most important task of the organization Experiment is to improve the life of society and the formation of a special type of consciousness, which is based on morality and spiritual values.
The main tasks of the Experiment are education, development of spirituality, creativity, art. Simply put, the organizers are looking for talented people and carry out various creative and scientific projects with them.
The Experiment is non-profit and non-political. Our organization is against racism, Nazism, sexism.
In the first place we put work with the youth, because we believe that it is easier and much more effective to instill various values from an early age than to change the already formed consciousness of an older generation.
In one of his frank interviews, German Goshkador revealed the secret of the organization's success:
We tried to present the material in an original form, thought up something new, experimented. We decided not to repeat ourselves, not to copy anyone. We have tried and are trying now to invite interesting talented people, to create a cozy atmosphere. And many people liked it.
The activity of the organization Experiment
Elite art is a priority for the organizers of the Experiment. Now the Experiment works in the following areas: literature, sculpture, music, painting, choreography, theater, cinema and other types of human activity, combined as artistic forms of mastering the world. There are no age restrictions, admission is always free, there are no commercial projects in this organization.
The formats for meeting with the target audience are varied. These are mainly meetings in culturally significant places: palaces of culture, universities, libraries, conservatories, etc. Eco-meetings are also popular now, which allow to move away from civilization, and at the same time - from the impurity of minds, which is especially actual in our information age. The experiment organizes various shows, and the most, at first glance, unpopular events can cause unexpected excitement. The various contests we run create a competitive spirit and, accordingly, encourage people to participate.
The experiment actively collaborates with creative people and organizations. We are stable partners for various cultural and social organizations, a list of which you can find here.
On the basis of the Experiment, there are literary, music clubs and a theater.
Read also
---