When it is winter, the desire to sit at home under a warm plaid with a cup of cocoa / tea / coffeebecomesstronger than ever. And lying on the couch, the first thing you want to do is to watch a movie adequate to your state of mind. Well, we have prepared an interesting list of films for you. It will be well-known New-Year pictures as well as rare films worthy of your attention. We rely on your good offices – the Best New-Year movies!
8 Women / François Ozon
The Director François Ozon brought the best women of French cinema together in this comedy and made them spin in a whirlwind of absurdities. Girlfriends – relatives are going to celebrate Christmas at a mansion in a French suburb. However, there they discover that the owner of the house is dead, and the house itself is isolated from the world by snowfall. Forced stay together in anenclosed space leads to the fact that the heroines'secrets and sins come to light.
Curly Sue / John Hughes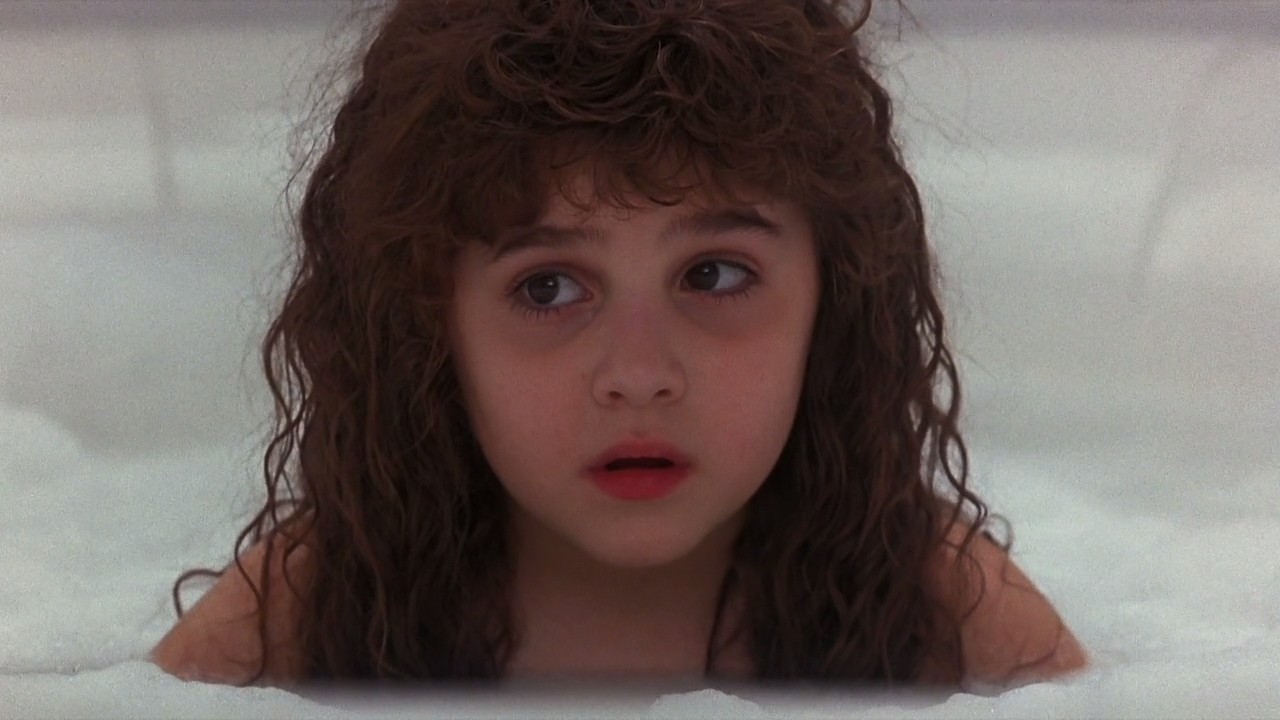 Curly Sue was filmed a long time ago, but it is still the main and the most heartfelt Christmas film about miracles and the fact that someone who goes astray can also get their chance to be saved.
Happy New Year! / Claude Lelouch
A duet of professional gangsters, Simon and his accomplice Charles are planning a major heist of a jewelry store. But suddenly Simon falls in love with the charming owner of an antique shop, Françoise, whose shop is located just next to the alleged robbery site. Now the main thing is that the love affair does not stand in the way of implementing of the operation…
Die Hard 2 / RennyHarlin
The best Christmas action movie, in our humble opinion, is this part. Young Bruce Willis is against a bunch of terrorists who could not spoil the wonderful celebration. And what is the scene of catapulting as well as a wonderful sense of humor, and the legendary phrase of John McClane"Yipee-ki-yay, motherfucker", when he tosses the lighter, worth. This is the best Christmas action movie, no doubt.
A ChristmasTale / Arnaud Desplechin

Juno and Abel arean elderly married couple. At Christmas, their children should gather under the roof of their paternal house all together for the first time for the last six years. The eldest daughter Elizabeth arrives with her reserved and unsociable child Paul. Henri, the black sheep of the family, brings a mistress. The youngest of the sons Ivan arrives with his loyal wife Sylvia and two children. The nephew Simon, the son of the deceased brother, is also expected. But on theagenda, there will be not only a party in a heartfelt family circle. For Juno, who has been diagnosed with leukemia, this may be her last Christmas. Elizabeth and Henri cannot stand each other for many years, they will have to make it up. Sylvia's past hides some sinister secret that she will have to find out.
All parts of Harry Potter
There are not many scenes of Christmas celebration in these films, but they absolutely blow your mind and infect with holiday spirit. There is something incredibly magical about the British students in robes and school uniforms who sit in a cozy room with golden lights and transparent roof. These films aresure worth watching for many times.
In Bruges / Martin McDonagh
What is interesting to watch on the eve of the New-Year holidays? What film will cheer you up on the 30th of December when you are overcome by despondency and melancholy because of senseless New Year's fuss and bustle. The answer is simple – In Bruges!
An amazing movie of director and screenwriter Martin McDonagh will not leave indifferent any fastidious spectator. There is excellent cast, great acting and subtle humor. Just everything you need for the New-Year holidays. This is a film about real friendship between men and devotion. And … sure, about love. How we can live without it…
Planes, Trains and Automobiles / John Hughes
The leading marketing advertising specialist goes home to his family after a successful presentation of the next advertising campaign. But due to bad weather all flights to New York have been cancelled, but Neal need to get to Chicago as soon as possible to spend Thanksgiving with his family. Neal's fellow-traveler is a strange fat man who also needs to go to Chicago. Together with a senseless and queer stranger Neal hits the road.
Eyes Wide Shut / Stanley Kubrick
Bill and Alice Harford are a married couple who make an impression as happy and highly successful people living their own orderly life. But behind the façade of the ideal relationships there are streams of jealousy, dissatisfaction, secret desires and the thirst for something beyond.

The plot of the film is inspired by Arthur Schnitzler's "Dream Story", but Stanley Kubrick modernized Schnitzler's work, into which he introduced a lot of reminiscences of images, dialogues (part of which became quotes), that only a few people understand.
Season's Beatings / Daniele Thompson
Christmas is time to enjoy life and to believe in miracle, time to get together at the family table. The heroines of the film are three sisters who live in Paris and each has a lot of problems. The eldest sister sings Russian romances at a night cabaret and has had relationships with a married man for many years.
The middle sister is a wife of a wealthy businessman, but her family life is far from being as rosy as it seems. The youngest sister rides a motorcycle around Paris and pines of loneliness. On Christmas Eve they will have to experience a lot of excitement and find out a family secret. But at the Christmas table all the problems aredisappearing, and everybody wants to believe in happiness.
Bad Santa / Terry Zwigoff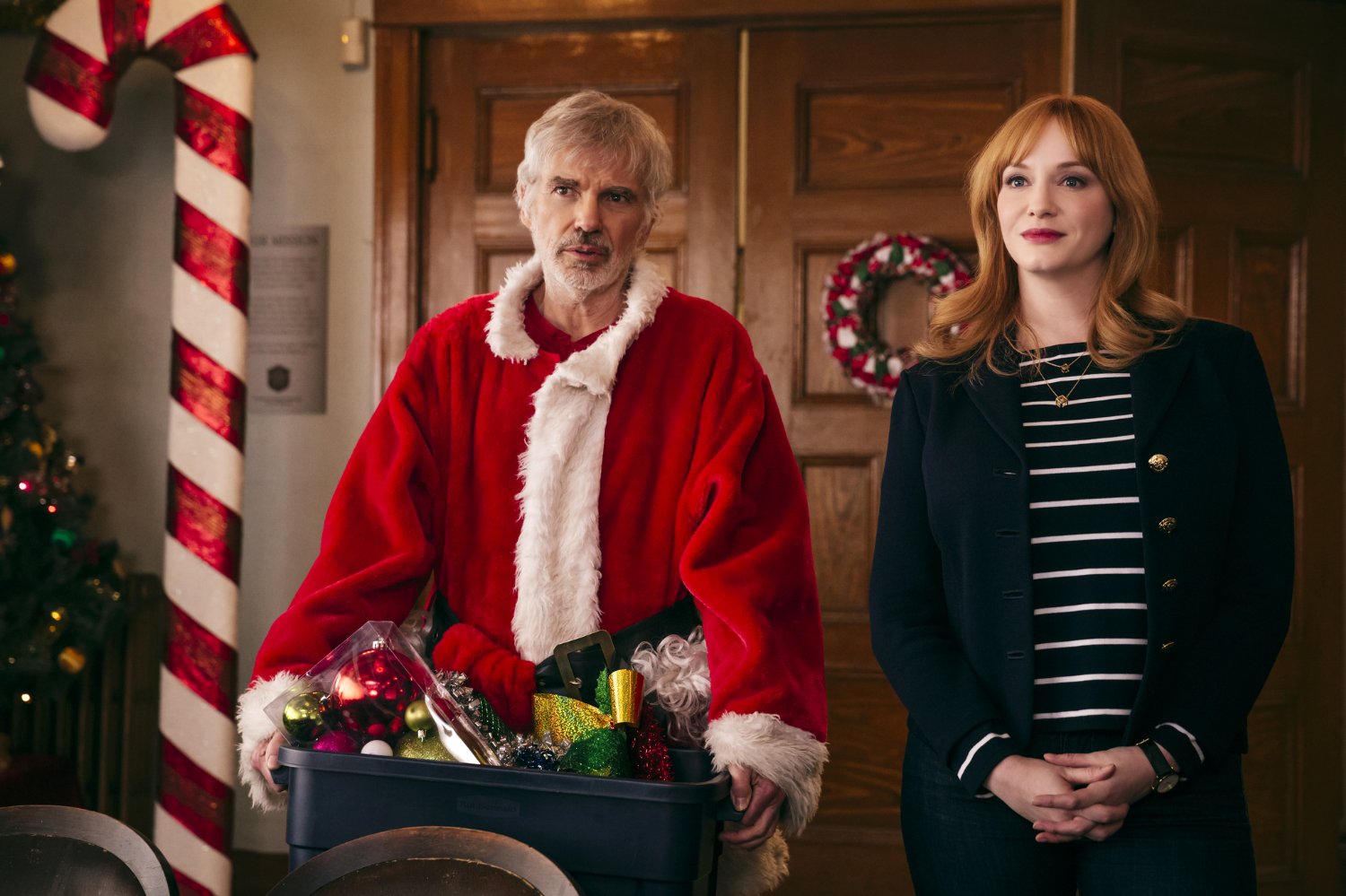 Willie is unordinary Santa Claus. Once a year on Christmas Day, he and his partner rob one more department store. Besides, in the past he was in prison, was married more than once and now Willie is a malicious philanderer and drunkard. He is really an unbearable Santa. But there was a little boy who believed in him. And Willie will have to work wonders, in order to bring his plan to the end this time!
Charlie and the Chocolate Factory / Tim Burton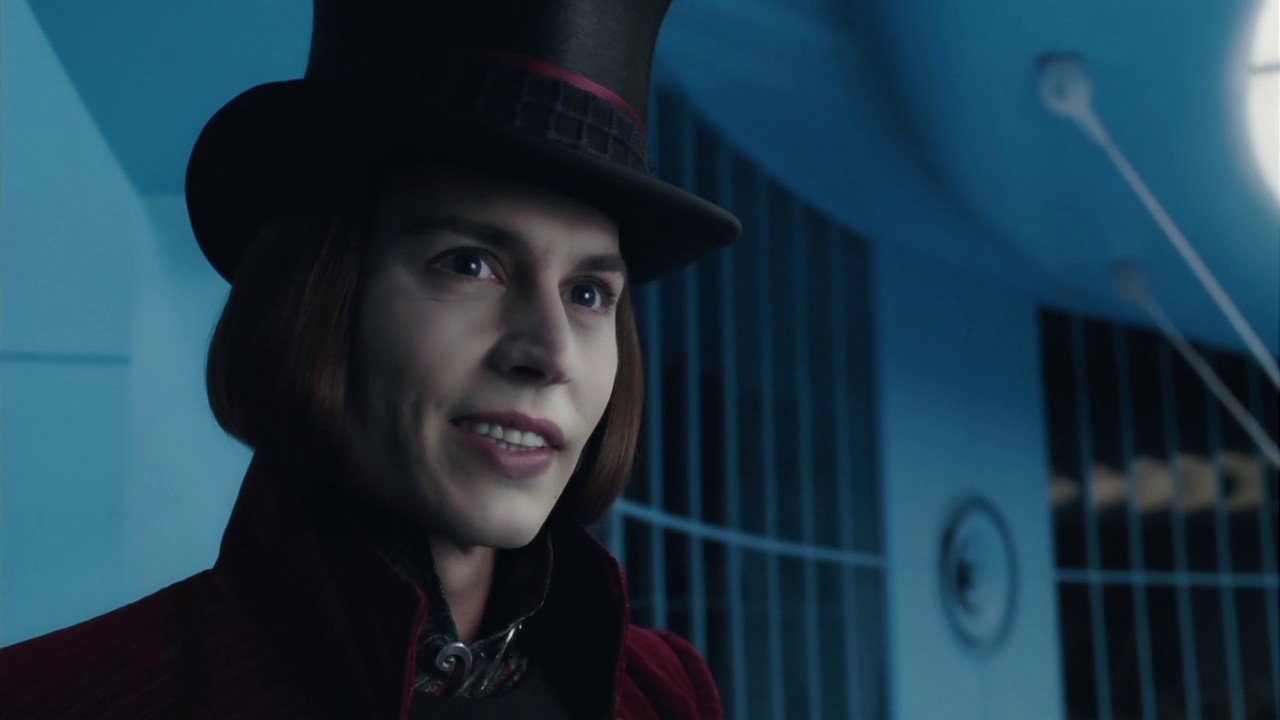 What miracles are waiting for you at Willy Wonka's factory? Just imagine: the grass meadows of sweet mint sugar in the Chocolate Room. You can sail the Chocolate river in a pink sugar boat… Or do the experiments in the Invention Room with sugar candies which never melt. You can watch the trained squirrels in the Nut Room or take the glass elevator to the TV Room. You will find too much that is funny, a little mysterious and so exciting on this journey that it will become as enjoyable and sweet as Willy Wonka's delicious pink fudge stick.
Charlie and Chocolate Factory is from a series of Christmas tales about spiritual values. It is a kind film full of miracles which fills with a festive mood.
Batman Returns / Tim Burton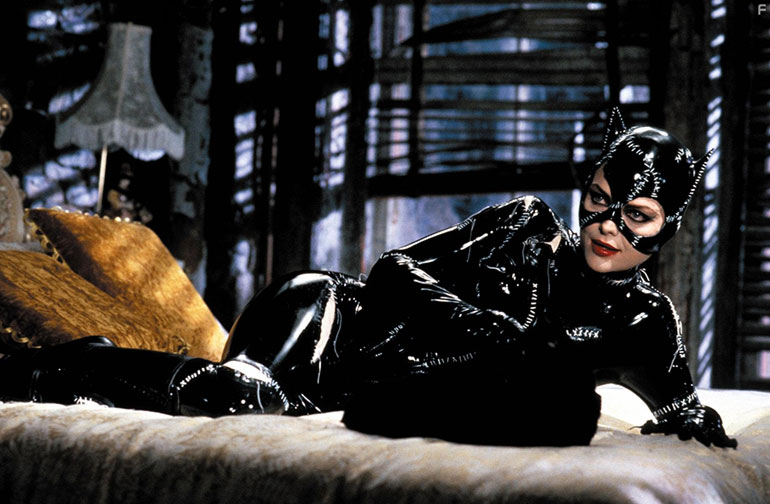 Gotham comes under a threat. Two eccentric characters: filthy Penguin, abandoned by his parents and emerging out of the city sewers, and the mysterious Cat-Woman began a struggle for power. One of them intends to take the chair of the city mayor, while the other has romantic feelings for the Gotham hero. Will Batman be able to defeat such formidable enemies at the same time?
Santa Claus is a Stinker / Jean-Marie Poire

It seems that all madmen from all over France decided to celebrate New Year together. Pierre and Teresa are not quite responsible operators of the Paris helpline. Josette is a city fool from the outskirts. Her light-fingered friend Felix works as Santa Claus in the streets. And there is everyone who passed by, drove, ran. The party was a great success! By the way, there were victims.
Gremlins / Joe Dante
Mogwai, a charming fluffy animal, can even make a stone to cry. In addition, he has a perfect pitch! Just be careful: it can die of sunlight.

You cannot splash water on him. And what will happen, if you feed him after midnight, it's just scary to imagine…
Scrooged / Richard Donner
It's Christmas. But unfortunately, the magic power of this wonderful holiday is not able to melt the ice in the hearts of several callous and complacent individuals. Among such incorrigible fellows is a hero of this film – the tycoon Frank Cross.
He is rich, omnipotent and indifferent to everything except his own money. Cross is a proprietor of his own TV channel, a ruthless and composed businessman with a very cruel sense of humor.
In general, Frank is one of the fellows who can spoil your wonderful holiday easily. Sure, such people need to be educated, and the sooner is the better is. For the sake of such an occasion supernatural forces join the game.
On Christmas night Frank will be re-educated by specially chosen creatures. Namely: the ghost of the past – a cheerful taxi driver from the hell, the ghost of the present – a modern playful fairy without complexes using methods of hand-to-hand combat and a terrible taciturn envoy with the skull instead of the face.
Home for Christmas / Bent Hamer
Homeless Jordon had to beg in order to save money for the trip to his family. His ex-wife Paula forbids him to meet his children. And Dr. Knut leaves his wife at home and there is a serious emergency he goes. They have their own problems, their own past and their destinies. One thing unites them: everything happens on the Christmas Eve.
Rare Exports: A Christmas Tale / JalmariHelander

This film is for those who think they don't believe in Santa Clause more. Far in snow-capped mountains in Lapland in a gorge at a depth of 486 meters, a find was found, hidden firmly from everybody. Now it's time to reveal it to the world.
Love the Coopers / Jessie Nelson
Family holidays is an excellent reason for relatives to gather at the table for sharing the news from their lives with each other. Like most of the women on the Christmas Eve – Charlotte Cooper worried about household chores and all the necessary preparations for the holiday because a large family which consists of four generations will gather in her house. For dinner party their children Hank and Eleanor, grandparents, grandchildren and even a distant relative – the aunt Emma, who all the other members of the family consider crazy because of her strange pranks, will come to them.
Read also