15 Jazz Performers Who Everybody Should Know
Jazz is a music filled with passion and ingenuity, music that knows no boundaries or limits. Making such a list is incredibly difficult. This list was written, rewritten, and then rewritten once more. Ten is too limiting number for such a trend like jazz. However, regardless of the quantity, this music can inhale life and energy, awaken from hibernation. What better than brave, tireless, warming jazz can be!
1. Louis Armstrong
1901 - 1971

The trumpeter Louis Armstrong is respected for his lively style, ingenuity, virtuosity, musical expression and dynamic performance. He is famous for his raspy voice and the career, which covers more than five decades. The Armstrong's influence on music is invaluable. As a rule, Louis Armstrong is considered to be the greatest jazz musician of all times.
Louis Armstrong with Velma Middleton & His All Stars - Saint Louis Blues
2. Duke Ellington
1899 - 1974
Duke Ellington is a pianist and composer, the leader of jazz orchestra for almost 50 years. He used his band as a music laboratory for his experiments, in which he demonstrated the talents of the band members, many of whom stayed with him for a long period of time. Ellington is a very gifted and productive musician. During his fifty-year career, he wrote thousands of compositions, including music for films and musicals, as well as many well-known standards such as "Cotton Tail" and "It Don't Mean a Thing".
Duke Ellington and John Coltrane - In a sentimental mood
3. Miles Davis

1926 - 1991
Miles Davis is one of the most influential musicians of the 20th century. Together with his bands, Davis is a central figure in jazz music since the mid-40s, including be-bop, cool-jazz, hard-bop, modal jazz and jazz-fusion.Davis expanded the boundaries of artistic expression tirelessly and is often identified as one of the most innovative and respected performers in music history.
Miles Davis Quintet - It Never Entered My Mind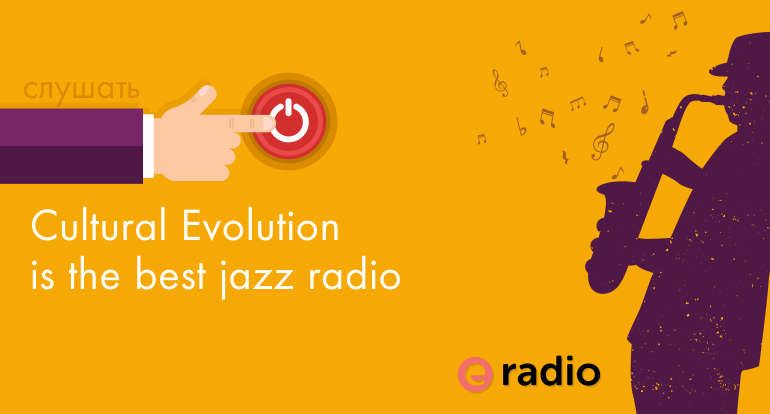 4. Charlie Parker

1920 - 1955
The virtuoso saxophonist Charlie Parker was an influential jazz soloist and a leading figure in the development of be-bop, a form of jazz characterized by quick tempos, virtuoso technique and improvisation.In his complex melodic lines, Parker combines jazz with other musical genres, including blues, Latin and classical music.Parker was an iconic figure in the hipster subculture, but he surpassed his generation and became the personification of the uncompromising intellectual musician.
Charlie Parker - Blues for Alice
5. Nat King Cole

1919 - 1965
Nat King Cole, who is famous for his soft baritone, brought the emotion of jazz into popular American music. Cole was one of the first African Americans whobecame a compereofthe television program which was attended by jazz performers such as Ella Fitzgerald and Eartha Kitt. A phenomenal pianist and an outstanding improviser, Cole was one of the first jazz performers to become a pop icon.
Nat King Cole - Autumn Leaves
6. John Coltrane

1926 - 1967
Despite a relatively short career (first he accompanied at the age of 29 in 1955, officially began his solo career at 33 - in 1960, and died at the age of 40 in 1967) saxophonist John Coltrane is the most important and controversial figure in jazz.Despite a short career due to his fame, Coltrane had the opportunity to record in abundance and many of his recordings were released posthumously.Coltrane changed his style radicallyduring his careerhowever, hehas a huge number of fans of both his early, traditional sound and his more experimental sound.
John Coltrane - My Favorite Things
7. Thelonious Monk

1917 - 1982
Thelonious Monk is a musician with a unique improvisational style, the second most recognizable jazz performer after Duke Ellington.His style was characterized by energetic, percussive parts mixed with harsh, dramatic silence.During his performances, while the rest of the musicians played,Thelonious got up from the keyboard and danced for several minutes.Having created classical jazz compositions "Round Midnight", "Straight, No Chaser", Monk ended his days in relative obscurity, but his influence on modern jazz is noticeable nowadays.
Thelonious Monk - 'round Midnight
8. Oscar Peterson

1925 - 2007
Oscar Peterson is an innovative musician, who performed everything, including a classical Bach's ode and one of the first jazz ballets. Peterson founded one of the first jazz school in Canada. His "Hymn to Freedom" became civil rights anthem. Oscar Peterson was one of the most talented and important jazz pianists of his generation.
Oscar Peterson - C Jam Blues
9. Billie Holiday

1915 - 1959
Billie Holiday is one of the most important figures in jazz, though she did not write her own music. Holliday transformed the compositions "Embraceable You", "I'll Be Seeing You" and "I Cover the Waterfront" into known standards, and her performance of "Strange Fruit" is considered to be one of the best in American musical culture. Although her life was full of tragedy, Holiday's improvisational genius, combined with her fragile, somewhat raspy voice, demonstrated an unprecedented depth of emotion which finds no analogues among other jazz singers.
Billie Holiday - Strange fruit
10. Dizzy Gillespie

1917 - 1993
The trumpeter Dizzy Gillespie is a bebop innovator and master of improvisation in Afro-Cuban and Latin jazz. Gillespie collaborated with various musicians from South America and the Caribbean.He had a deep passion for traditional African music.All this allowed him to bring incredible innovations to modern jazz interpretations.Throughout his long career, Gillespie toured tirelessly and captivated audiences with his beret, horn-rimmed spectacles, pouty cheeks, lightheartedness and his incredible music.
Dizzy Gillespie feat. Charlie Parker - A Night In Tunisia
11. Dave Brubeck

1920 – 2012
Dave Brubeck is a composer and pianist, popularizer of jazz, struggler for civil rights and music researcher.He is an iconoclastic performer, recognizable at one chord, a restless composer, broadening the boundaries of the genre and paving a bridge between the past and the future of music. Brubeck collaborated with Louis Armstrong and many other well-known jazz musicians, and also he influenced the avant-gardists: pianist Cecil Taylor and saxophonist Anthony Braxton.
Dave Brubeck - Take Five
12. Benny Goodman
1909 – 1986
Benny Goodman is a jazz musician better known as the "King of Swing". He became a popularizer of jazz among white youth. His appearance marked the beginning of an epoch. Goodman was an ambiguous person. He was striving for perfection relentlessly and it is reflected in his approach to music. Goodman was more than just a virtuoso performer - he was a creative clarinet player and innovator in the jazz era that predated the bebop epoch.
Benny Goodman - Sing Sing Sing

13. Charles Mingus
1922 – 1979
Charles Mingus is an influential jazz double bass player, composer and a leader of jazz orchestra. The Mingus's music is a mixture of ardent and soulful hard-bop, gospel, classical music and free-jazz.For his ambitious music and formidable temperament, Mingus got the nickname "the angry man of jazz". If he weren't a string player, few people would know his name nowadays.Rather, he was the greatest double bass player, who always kept his finger on the pulse of the ferocious expressive power of jazz.
Charles Mingus - Moanin'
14. Herbie Hancock
1940 –
Herbie Hancock will always be one of the most respected and controversial musicians in jazz - as his employer / mentor Miles Davis.Unlike Davis, who steadily moved forward and never looked back, Hancock zigzags between almost electronic and acoustic jazz, even R'n'B. Despite his electronic experiments, Hancock's love for the grand piano does notwane and his style of piano playing continues to develop into ever more hard and complex forms.
Herbie Hancock - Cantelope Island
15. Wynton Marsalis
1961 –
He is the most famous musician since 1980. In the early 80s, Wynton Marsalis was a revelation as a young and very talented musician decided to make a living playing acoustic jazz rather than funk or R'n'B. Since the 70s, there has been a huge shortage of new trumpeters in jazz, but Marsalis's unexpected prominence has inspired a renewed interest in jazz music.
Wynton Marsalis - Rustiques (E. Bozza)
Read also:
Читати також
---